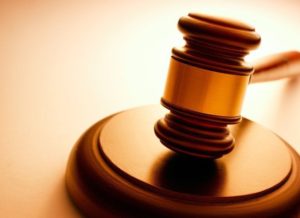 The Americans with Disabilities Act of 1990 prohibits employers from discriminating against employees or applicants with disabilities in all aspects of employment including hiring, pay, promotion, firing, and much more.
Recently, a human services provider unlawfully fired employees who needed medical leave. According to the EEOC, Connections CSP, Inc. is one of Delaware's Largest non-profit organizations that provides health care, housing and employment opportunities, unlawfully denied reasonable accommodations to a class of employees and fired them pursuant to an inflexible maximum-leave policy.
According to the EEOC's suit, Connections enforced a fixed leave policy that did not provide reasonable accommodation for qualified individuals with disabilities when, as a matter of course, it refused to provide leave beyond the 12 weeks allowed under the FMLA. Connections denied other forms of reasonable accommodations that would have allowed qualified individuals with disabilities to remain employed, such as reassignment to vacant positions. The ADA also requires an employer to provide reasonable accommodations such as modifying leave policies to grant additional unpaid leave or transferring an employee to a vacant position for which the employee is qualified, unless the employer can provide that it would be an undue hardship.
While employers may have leave policies that establish the maximum amount of leave an employer will provide or permit, the ADA requires that the employer modify those policies and grant additional leave as a reasonable accommodation to employees who need it because of a disability. According to the EEOC, "Rigid maximum-leave" policies even if they comply with other laws, still violate the ADA when the policy mandates the termination of Employees. Therefore, Connections CSP violated the ADA policy by refusing to modify its inflexible, maximum leave policy, or provide other reasonable accommodations as required by law.