Brittany Horn | Delaware News Journal
Six women who told their stories about decades of sexual harassment and abuse at the hands of a fellow New Castle County police officer are suing the county and its leadership, as well as their former colleague, saying they allowed a "sanctuary for sexual harassers" to exist.
The 4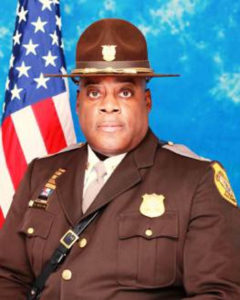 0-page federal lawsuit lays out decades of sexual harassment and abuse by one officer, now-retired Lt. Col. Quinton Watson, and names numerous fellow county officers and leadership, including Col. Vaughn Bond and County Executive Matt Meyer, who the suit claims allowed Watson's behavior to continue.
The women remained quiet about what they experienced for decades before breaking their silence in a May 13 story on Delaware Online. In that story, they also alleged decades of inaction by numerous county administrations and police leadership.
The lawsuit filed late Wednesday says Watson "set workplace precedent and spawned a hostile environment of rampant sexual harassment, sexual assault, overt misogyny, and retaliation among female employees within the NCC government."
Retired Lt. Col. Quinton Watson faces sexual assault and harassment allegations from six women who worked in the department.
It goes on to say Watson also "normalized the practice of preying on subordinate female employees which Defendant NCC covered up for years, allowing Defendant Watson, as an abuser, to thrive."
The women argue in the filling that not only were they discriminated against because of their sex, but that they also endured a hostile work environment, sexual harassment and an abuse of power at the hands of numerous county officials, including Bond, Meyer and county Chief Administrative Officer Vanessa Phillips.
The complaint also asserts that Meyer promoted Bond to chief, knowing that Bond would then promote Watson to his second-in-command despite warnings from several former law enforcement officials about Watson's known misconduct.
The lawsuit does not ask for money, but demands a trial by jury, according to the filing.
Watson has denied these claims and previously called them racially motivated and an attempt to bring down the first Black chief of the county police department.
County officials, who could not immediately be reached for comment Thursday morning, have previously said they took immediate action upon receiving a formal complaint in 2018 by placing Watson on paid administrative leave and tapping an outside agency to investigate the matter.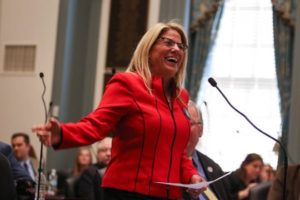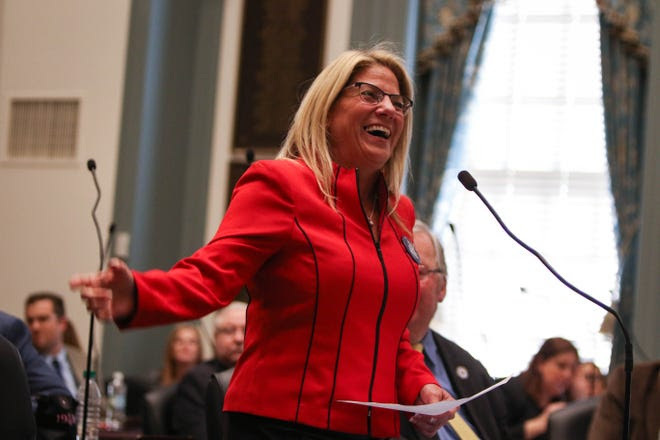 "We stand by every action we have taken to address the concerns expressed by the alleged victims in this matter," New Castle County Chief Administrative Officer Vanessa Phillips previously said in a written statement. "We are the only administration in the last 24 years to investigate the allegations stemming back to 1996, and we have gone above and beyond to ensure that our employees are safe and have multiple channels to report any form of misconduct no matter when it occurred."
New Castle County Executive Matt Meyer named Vaughn Bond as chief shortly after he took over office. Bond then promoted Watson to his second in command.
The suit is filed by six women who collectively have 132 years with New Castle County, either as police officers or civilians who work for the department. They include Capt. Laura O'Sullivan, Capt. Patricia Davies, Budget and Procedures Analyst Lori Kane, Background Investigator Margaret Ellwein, Cpl. Jessica Neipris and retired Master Cpl. Lynda Scelsi.
Delaware Online/The News Journal does not identify victims of crimes, especially those of a sexual nature, unless they choose to identify themselves, as these women did in their court filing. Up until now, Delaware Online has not named these women.
Over the course of their careers, which began as early as 1989, these six women say Watson used his power and rank in the department to repeatedly harass them, leaving sexually explicit text messages and letters for some of the women.
Others experienced uniform inspections that served as opportunities for him to touch and humiliate them – sometimes in front of other officers, including Bond, the women said.
THE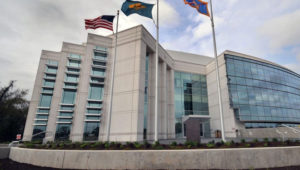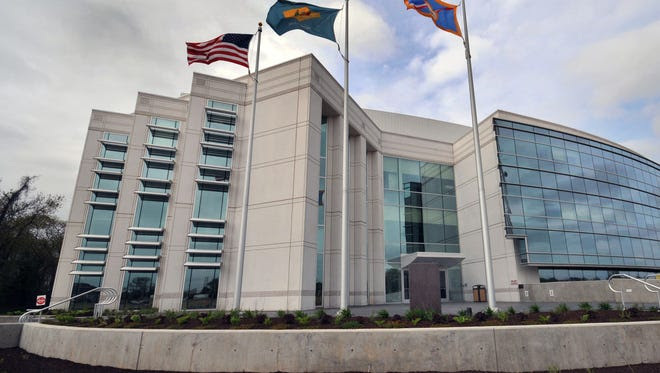 INVESTIGATION:'The biggest hidden secret' in Delaware: Sexual harassment inside NCCo Police Department
Their stories are detailed in the recently filed lawsuit, which outlines what each of them claim they endured over the course of their careers. It also alleges numerous incidents in which Bond, a longtime friend of Watson who promoted him to the department's second-in-command, witnessed the harassment.
Officers interviewed over the last 18 months, including one of the women, often characterized Watson's conduct as "the biggest hidden secret of the state of Delaware."
Laid out in graphic detail in the lawsuit, their accounts describe encounters with Watson that began as early as their first day at the police academy and continued through the duration of their time on the force. Some said they remember the vivid description they say Watson would provide them of his genitals, referring to them at times as the "Loch Ness monster."
Another woman described the explicit descriptions she said Watson would provide her about what he wanted to do with her sexually, like "how he wanted to toss her like a salad and put dressing all over her."
All but one of the women still work for the county police force.
Dozens more current and retired officers and New Castle County employees have corroborated the stories of these women and shared their own over the past 18 months since Watson retired amid an investigation into his behavior.
Officers interviewed over the last 18 months, including one of the women, often characterized Watson's conduct as "the biggest hidden secret of the state of Delaware."
And many of the women's charges have been investigated and "sustained" or deemed "disturbing" enough to look into further by two different agencies in letters dated in 2019 and 2020 – after Watson retired.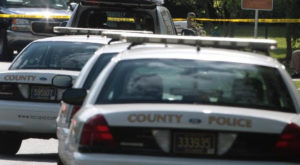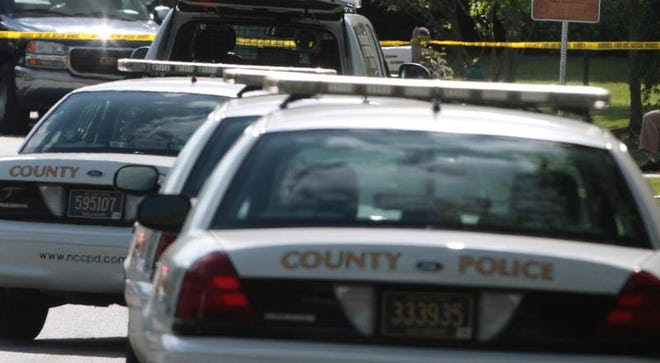 In more than a dozen interviews, former and current New Castle County officers and employees said Quinton Watson was a known problem in the department.
County administrators have repeatedly said they are the only administration to investigative Watson's actions and encourage anyone who may have been a victim of any type of bias to come forward. The county said more people have done that and they were then referred to Wilmington Police investigators.
The county also said it instituted mandatory sexual harassment training and hired an outside law firm to review the patterns and practices within county government regarding bias in the workplace.
But the full report from Wilmington Police, the agency tasked with leading that investigation into the formal complaint against Watson, has never been made public despite repeated requests from at least six women interviewed, the county police union, New Castle County Council and Delaware Online/The News Journal.
One woman says a confrontation years ago with Watson in his patrol vehicle still makes her emotional.
The county has said the Law Enforcement Officers' Bill of Rights, which largely shields disciplinary records of officers from the public, protects the document from ever being released. Amid recent calls for police reform, many top lawmakers have called for amending the bill to allow for more transparency with police records.
Watson retired while the investigation into his conduct was still ongoing.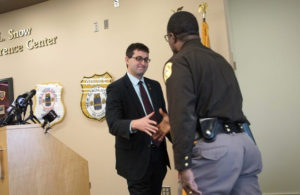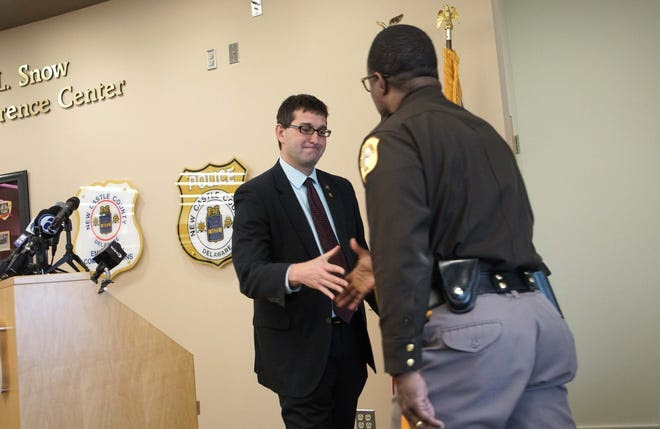 MORE TO THE STORY:Black Delaware lawmakers, attorney general call for police accountability with proposed reforms
'Disturbing' findings despite the roadblocks
Wilmington police completed their investigation and returned the findings to New Castle County officials in early 2019, who then notified the women.
Letters provided by the county to at least five women in 2019, after Watson had already retired, sustained many of their claims against the former deputy chief, including conduct unbecoming of an officer and sexual harassment. No further action has been taken against Watson, who retired as the department's second-in-command after more than 30 years on the force.
But the women, unsatisfied with the results, took their complaints to more people and agencies, as documented in their lawsuits and in an unfair labor practice complaint filed by the county police union on behalf of the women.
This included then-acting Public Safety Director Michael Hojnicki, who is also named in the lawsuit after he "acted with deliberate indifference to Plaintiffs' rights by failing to respond to Plaintiffs' complaints of sexual harassment and assault," according to the complaint.
New Castle County police headquarters
When the women approached the state Attorney General's Office, a second investigation into their complaints was quietly initiated.
This investigation by the Division of Civil Rights and Public Trust found that the three-year statute of limitations had passed for sexual harassment crimes by a public employee. But Chief Deputy Attorney General Alexander S. Mackler wrote in a letter to New Castle County Council's attorney that the findings were "disturbing."
Though they could not criminally prosecute, the Delaware Department of Justice retained the private law firm of Potter Anderson & Corroon LLP "to investigate whether the NCCPD has engaged in a pattern and practice of discriminatory conduct in violation of Delaware law, and if warranted, initiate enforcement proceedings against the County in Delaware's Court of Chancery," Mackler wrote.
He also wrote that given the investigation's findings, the matter is not considered closed.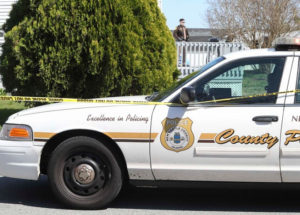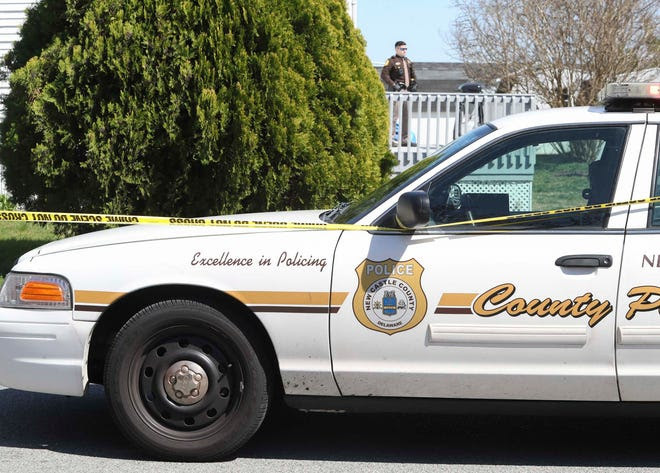 BACKGROUND:Sexual harassment claims embroil former No. 2 of New Castle County Police
Legislation to address workplace violence
The filing comes on the heels of legislation introduced late last month by Rep. Val Longhurst, the House Majority leader, that looks to allow public employees who have experienced sexual violence at the hands of a supervisor in the last 25 years to file civil lawsuits in Superior Court.
House Majority Leader Valerie Longhurst, D-Bear, speaks in Dover's Legislative Hall during the 2020 session.
"I have gotten a lot of great response from my caucus … but people say, we knew this was going on, anybody that you talk to," she said. "This was going on for a very long time and nobody did anything about it."
Requirements to file a lawsuit would include showing that the employee didn't report the violence or file complaints to the Equal Employment Opportunity Commission or the Delaware Department of Labor during the applicable statute of limitations because of the workplace violence or the risk that coming forward posed to their job.
In the days after Delaware Online/The News Journal published its investigation into Watson, Longhurst posted on Facebook that she had spoken to the women in the article, calling their stories "powerful, harrowing and compelling."
"After listening to them and learning about the details of their experiences, I believe these women and I support their efforts to seek justice," she wrote. "Victims should have the opportunity to be heard and to receive justice, regardless of when they come forward."
She also called on New Castle County officials to "do what is right and provide them the opportunity to receive the justice they deserve for the harassment they endured and the closure they deserve through accountability for all those involved."
Two weeks later, she introduced the Public Employee Sexual Violence Act.
It is currently waiting to be heard by the Judiciary Committee in the House.
Longhurst said given the short session, she will likely need to refile the bill in January, but she looks forward to the conversations that will happen over the next six months and the co-sponsors she plans to recruit.
"These are brave women and I'm not going to stand by and not let them have their time," she said. "These are brave women who are going to be trailblazers for the state of Delaware."
Source: Delaware Online